Food Pantry
We're open the 3rd Saturday of every month 9:30 am to 12:00 PM
Volunteers arrive at 9:00 AM.
Food Pantry is also open every Tuesday at 6:00 PM to 8:00 PM
We also accept donations to provide people food.
Please call head to donate items of clothing or food. -516-676-1340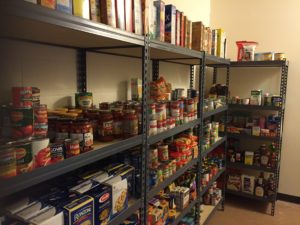 Whether you need a helping hand with the basic food necessities, Our TLC Food Pantry volunteers are here to assist you through these exceptionally trying times. The pantry are both open on the third Saturday of every month for two and a half hours, plenty of time to gather what you need to tide you over.
Our Volunteers are here to talk and to pray with you if you are in need of prayer.
Please, if you need us, don't hesitate to drop by.
We accept all forms of donations for the Food Pantry .
Items of food that we are always in need – Coffee, Cereal, Tuna Fish, Chicken, Juice and cans of fruit and vegetables.
For all clothing donations, please have them washed.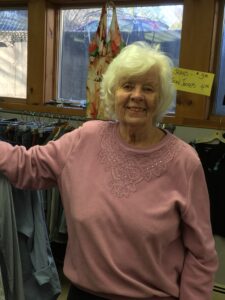 Ida Madden has been the team leader of Thrift Store and Food Pantry for many years. She dedicates her time and effort to help the church and the surrounding community.