Where Can I Serve?
Jesus told us, his disciples, to make disciples of all nations. One of the most important values of this church is our mission to the world. The support of this mission comes from various volunteering and support of the community.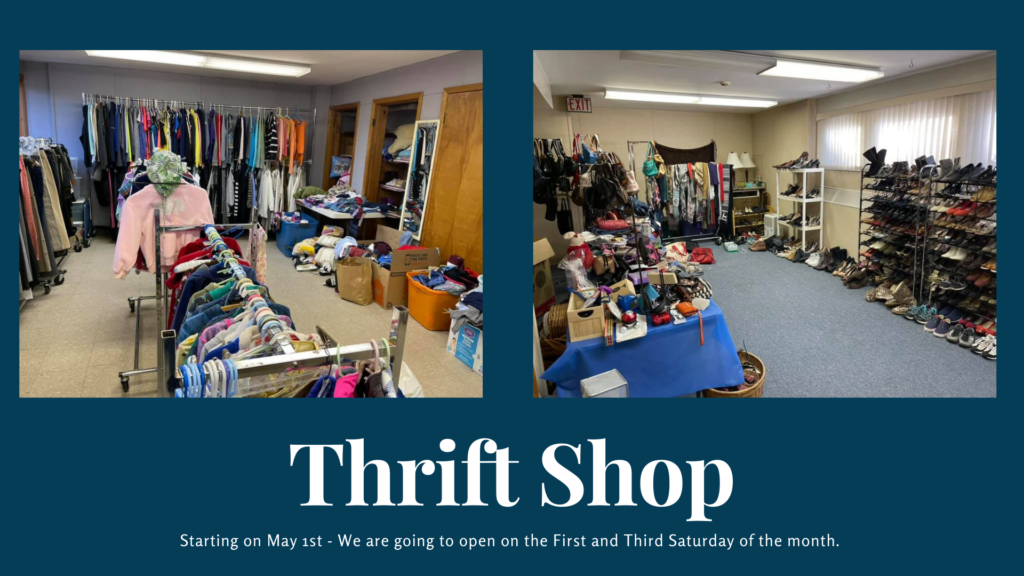 Thrift Shop
Whether you need to purchase clothing for yourself or your family, or you need a helping hand with the essential clothing, Our TLC Thrift Store volunteers are here to assist you through these exceptionally trying times. The store is open on the third Saturday of every month for two and a half hours, plenty of time to purchase what you need to tide. We have a superb selection of clothing, shoes, and other essential items.
Our Volunteers are here to talk and to pray with you if you require prayer.
Please, if you need us, don't hesitate to drop by.
We accept all forms of donations for the Thrift Shop.
For all clothing donations, please have them washed. The thrift shop supports the congregation in its ministries to share the Gospel of Jesus Christ.
Thank You.